Experience goes a long way
Since 1999, we've been Canada's leading cause-marketing agency focused on social and environmental program development. Our team is led by award-winning industry experts in the fields of brand strategy and program development, custom content, advertising, marketing and communications and virtual and experiential event management.
Green Living Enterprises has developed strategies and campaigns for issues such as education, health care and the environment for brands including the Province of Ontario, Province of Alberta, Samsung, TD Bank, The Home Depot, Hydro One, Loblaws, Toyota, Scotiabank, Toronto Hydro and the Pan Am Games. We were also the founders of The Green Toronto Awards, The Excellence in Corporate Responsibility Awards, The Environmental Media Awards, and the Green Living Show.
Certified responsible
Green Living is one of the founding Certified B Corporations in Canada: a new kind of corporation that uses the power of business to solve social and environmental problems.
As a B Corp, we declare:
We must be the change we seek in the world.
All business ought to be conducted as if people and place matter.
Through products, practices and profits, businesses should aspire to do no harm and benefit all.
We are each dependent upon another and thus responsible for each other and future generations.
B Corp 2021
Best for Workers
---
B Corp 2019
Best for Workers
---
B Corp 2018
Best for Workers
---
B Corp 2018
Best for Changemakers
---
B Corp 2015
Best for Workers
---
B Corp 2015
Best for Overall
---
B Corp 2014
Best for Workers
---
B Corp 2014
Best for Overall
---
B Corp 2013
Best for Workers
---
B Corp 2013
Best for Overall
---
We connect you to conscientious consumers
Sustainability isn't a fad. It's the future.
For more than 20 years, we've developed in-depth knowledge of what we call conscientious consumers. This growing group of individuals react to, engage with and make decisions about the world around them, based on ever-evolving issues such as the environment, social justice, community building and equality.
You know who they are because this progressive group includes many of your friends, colleagues and family members. They are the ones who read ingredient lists, shop local, check online reviews, donate time and money, reuse and recycle. They're active in their communities and care about our future. They're vocal about causes and issues and are eager to share information about products and services they like or don't like.
Conscientious Consumers care about your social commitment, ethical behavior, and environmental stewardship and they'll act accordingly.
Our Team
We're a dynamic, impassioned bunch who care (a lot) about the work that we do and how it gets done.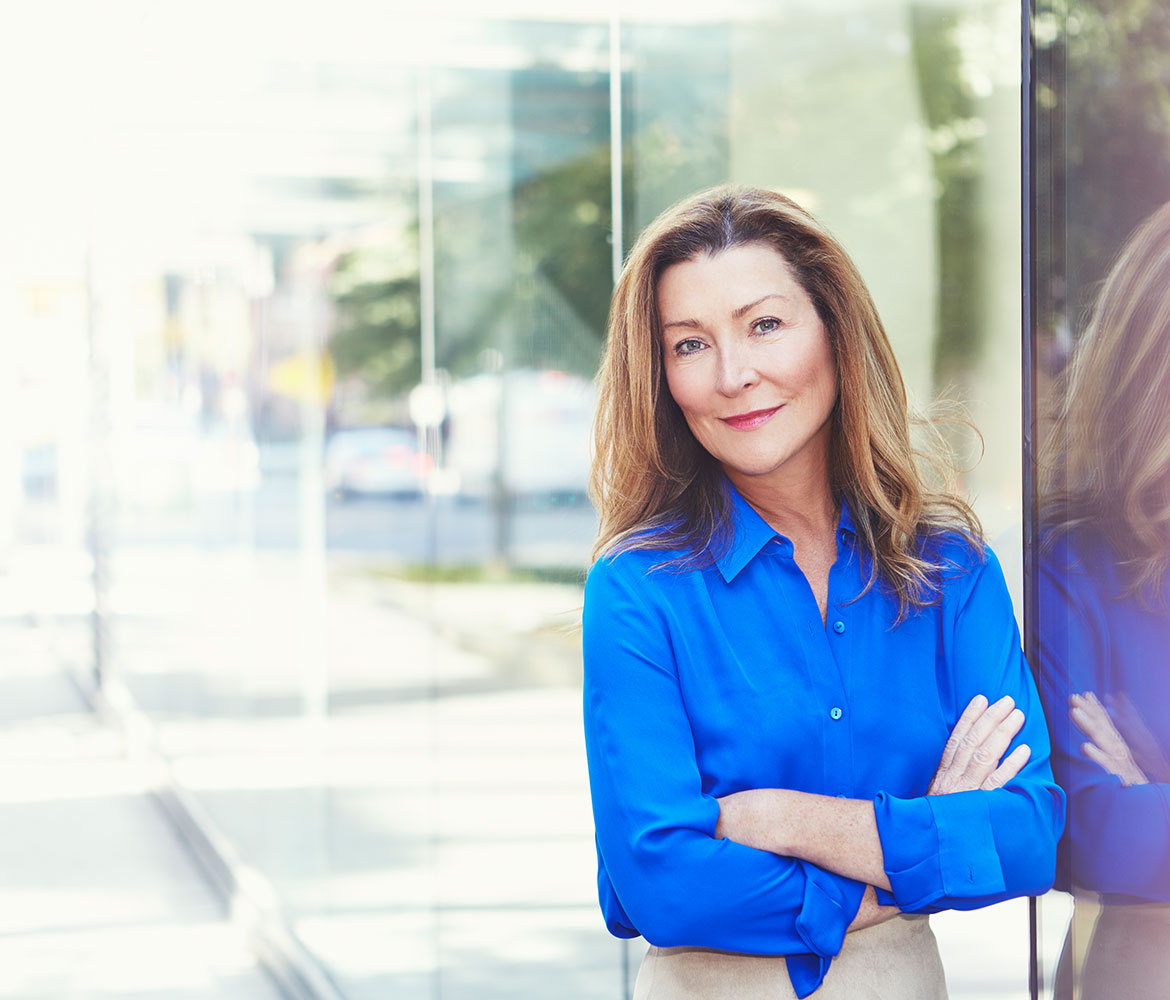 Laurie Simmonds
CEO & Founder
Laurie Simmonds is a leading cause-marketing expert focussed on issues related to health, education, social justice and the environment.
Launching Green Living Enterprises in 1999, Laurie created Canada's first social impact agency specializing in strategy, branding, program development, custom content, integrated marketing communications and virtual and experiential event production. Her award-winning team has developed advertising and marketing campaigns for corporations, NGOs and every level of government for over 20 years.
Laurie has a longstanding interest in the connection between health and the environment. Her career has included being part of a select group of Canadians who completed The Climate Project training program led by Nobel Laureate, Al Gore, participating in the Prince of Wales's Corporate Leaders Group on Climate Change, being a Canadian delegate at COP21Paris, getting named to Canada's Top 100 Most Powerful Women by WXN, and co-founding the Women's Health Clinic. She has also written and taught about the connection between health and the environment and is a passionate advisor to social organizations such as Eva's Initiatives which is working to end youth homelessness.
Laurie is a founding member of the Council of Advisors for GreenPAC, and sits on the board of Clean Water Foundation.
You can catch Laurie sailing off of the Toronto islands, tending to her garden or enjoying a nice glass of Chardonnay on a sunny patio.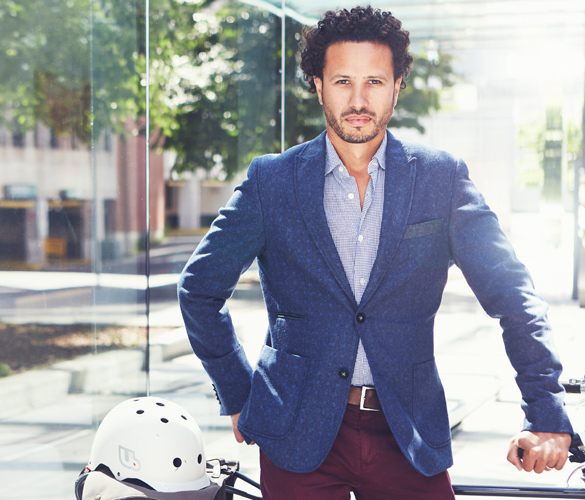 Robert Orlovski
Vice President
Robert joined Green Living Enterprises in 2006 and has more than a decade of experience in ESG, marketing and strategic communications. His track record includes designing and delivering large scale award-winning, multi-platform campaigns for the top provincial utility companies, financial institutions, CPG clients and not-for-profit organizations. Robert has designed and delivered a multitude of programs in Canada, United States and Europe.
Robert is involved in both the development and execution of Green Living Enterprises' client projects. He is an active member of the environmental community with a passion for current issues and is a regular guest lecturer at York University and George Brown College. His keen understanding of new products and trends has seen him featured on CBC, CityTV, BT and Global. He prides himself most on the quality of the relationships that he builds with his clients and colleagues with many lasting over the course of his career.
You can find Robert perusing the local farmers' market, whipping around Toronto on his beloved Simcoe bike or travelling with his wife and two kids.
DYK? Aliquam quis venenatis est. Nullam eget laoreet nulla.